I'm sooooooo excited about this project and it's been a LONG time coming!!! Last
year
I had won a giveaway from vinyl vineyard, sadly she no longer does vinyl.
She however has an awesome blog here with the most beautiful home.
I chose the Family tree and I knew I didn't want to put it on the wall as you can't move it so I came up with this....

I got some 2x4s Edited* 1x4s NOT 2x4s and had my husband cut them down to the size I wanted. Then using Gorilla Glue I glued all of my boards together....This was my first time using Gorilla Glue and I was completely amazed at how well it held the boards together!!
I knew the glue would expand out but east to just sand away...
I didn't do to well taking step by step photos so here she is!! Once I had my boards glued together I painted the whole thing a creamy off white then did some sanding around the edges and here and there. I did start to use stain to antique it a bit but quit, that stuff and I just don't work well together, never comes off enough for me. I still have a few finishing touches before hanging it but I LOVE it!!!!
Now I have to find a place for her, I will either hang her or prop her somewhere. If I had a fireplace she would be perfect over it! So creating this fabulous piece of art cost a few dollars and it's something I will have for many years.

****Edited

I'm not the greatest at tutorials but I have a step by step coming up in a smaller version of this in a couple of days :) Also a quick tip for this.....

If you don't, won't or just can't cut your own wood, Lowes, Menards, and probably Home Depot will cut your wood for you. I have only done it once and wasn't charged but there may be a small charge.



I'm
Linking to DIY Club
!!! Head over and check out all the wonderful projects using the sponsored products for their party( Gorilla Glue was mine :) !!!
I'm also participating in
DIY
day over at
Kimba's a Soft Place to Land
!!! Head over and check out all the projects this week!!
I'm participating in
Show and Share over at Just a Girl
!! Head over and check out all the wonderful projects!!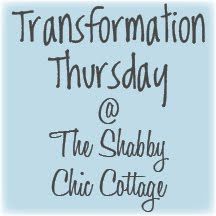 I'm linking up for
Transformation Thursday over at The Shabby Chic Cottage
, head over and check out what everyone has been working on!!!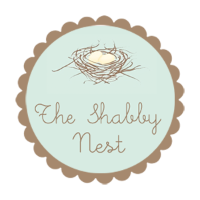 I'm linkin up with Wendy over at the
Shabby Nest for Frugal Friday
, Head on over for some frugal goodness!